1. Available raw materials
1) Steel tube
The superior sofa bed adopts square steel tube as the main frame, so that the transformation function of the sofa bed will be more stable and durable. Our products adopts 1.2mm square steel tube as the main frame.
2) Square timber and plywood
Both the square timber and plywood are part of the sofa bed frame. The sofa bed frame is generally made of steel tube and wood because the wood is easy to cut, assemble and be nailed, thus the quality of the wood is also an important determinant for the stability and durability of the sofa bed. So we select superior solid wood material which is surface planed and dried.
3) Fabric
The sofa bed produced by Yuanrich mainly adopts superior cotton and linen or flannel. The cotton and linen is tight but soft, neither too hard nor too soft. It is also durable, anti-static, mould proof, easy to take care of, comfortable and air permeable; the flannel features of soft and full feelings. It is comfortable and luxury, dust and fouling proof. Besides, we can also provide leather or PVC and PU leather according to customers' requirements.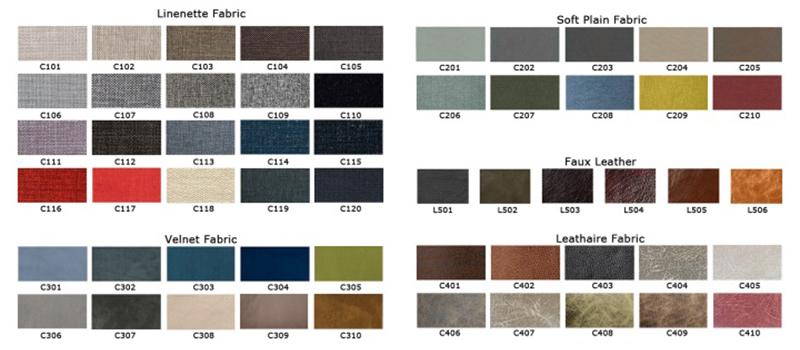 4) Foam
Foam is the main material of sofa cushion, so that the quality of the foam directly decided the comfort level, full appearance and pressure resistance and durability. The sofa bed produced by Yuanrich adopts superior PU foam which has even foams, good resilience, strong air permeability. It is also pressure and deformation resistant. We can adopt mixed use of foam according to the product model and the part of the sofa. The density of the foam is normally from 30-45 kg/m3, thus realizing best product performance.
5) Spring
The spring installed on the inner frame of the sofa can improve the elasticity of the seat cushion, so that it is more elastic and comfortable to sit on the sofa. It is the key part of the sofa for human gravity cushion and bearing which can directly decided the comfort level of the sofa. So we adopt serpentine spring which is processed from imported superior high elasticity steel wire of which the diameter is 3.8mm.
---
2. Processing equipment
Our factory is equipped with several punching machine, cutting machine, welding machine, automatic wood cutting machine, forklift, electric cutting machine, electric sewing machine, opener (cotton slitting machine), glue sprayer etc.
---
3. Design capability
Yuanrich cooperates with professional furniture design team, so that we can provide one package service from drawing, 3D modeling, template drawing to sample production.
---
4. Finished product display
Finished products

Loading picture